Your Arôme d'Art App Journey Starts Here
Having pioneered the ultimate multisensory fragrance system, Arome d'Art now offers remote functionality to support an experience entirely your own. Unparalleled fragrance is at your fingertips as you create your personalized system, connecting the app to your diffuser(s) using advanced Bluetooth technology. Set a timer for your diffusers and turn them on and off with a single touch as you wander through rows of redolent bitter orange trees in Italy and drink in the serene lavender fields of France. Simplicity has never before been this elegant.
With the Arome d'Art app, we invite you to sink ever-deeper into the purity of premier fragrance. We wish you the utmost joy on your journey.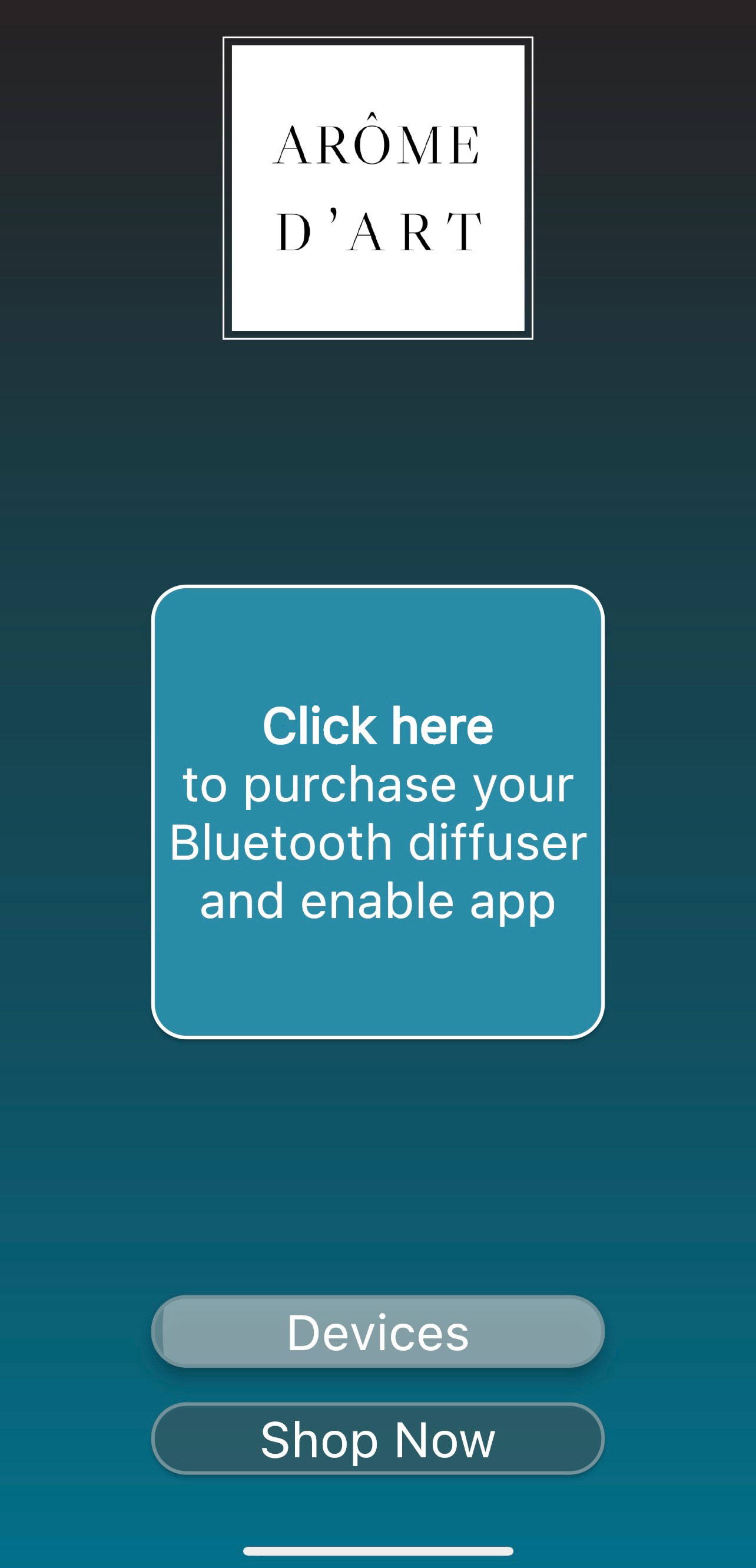 Arome d'Art offers a simple, seamless user experience in which you can easily manage your fragrance system and order cartridges. To begin, simply press the "Devices" button to add your system via Bluetooth. To easily reorder cartridges, tap the "Shop Now" button below it.
After connecting each device, you will be prompted to personalize it with a name. In selecting each device, you are able to manage it with several timing options.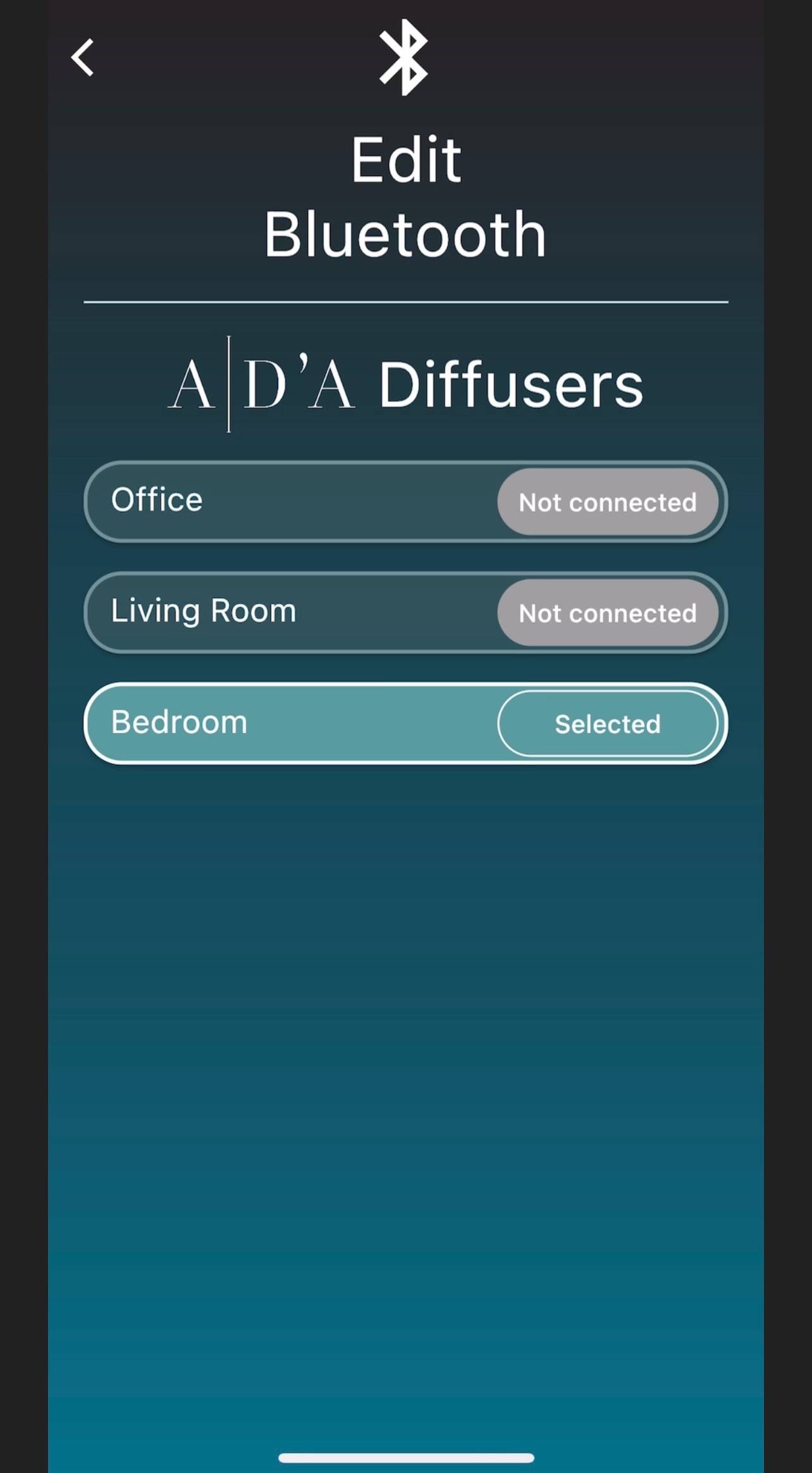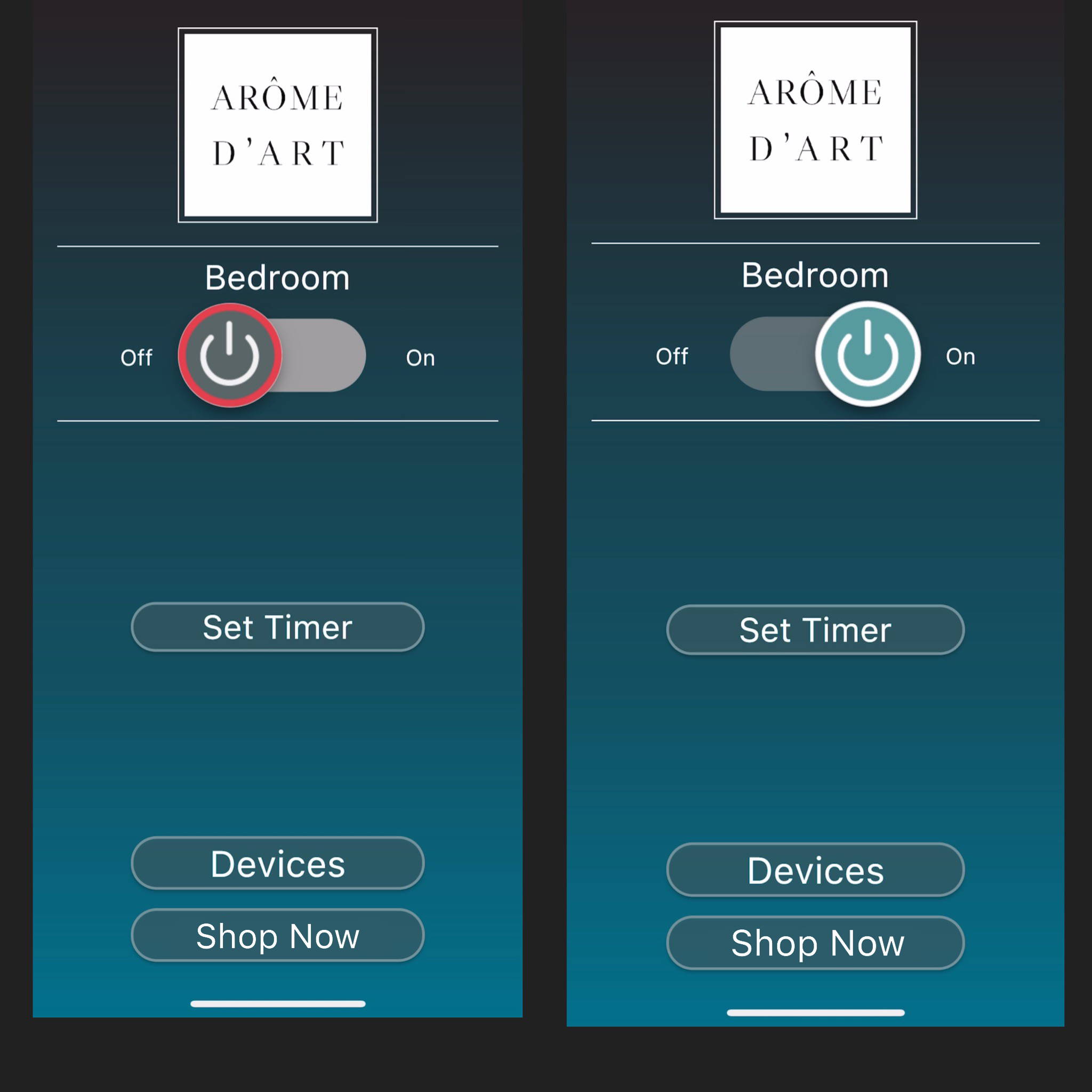 You have the option to simply turn on the diffuser for an indefinite period of time by tapping once on the power icon.
Alternatively, you can set a timer for each diffuser by selecting "Set Timer" and choosing the time you would like your diffuser to start. Then select the appropriate setting and choose the interval you would like; hit "Save" to begin your fragrance experience.